<
The Maritime Executive's publisher and editor-in-chief, Tony Munoz, recently sat down with Capt. Gianluca D'Amely Melodia and Hotel General Manager Ugo Vaccalluzzo aboard the Regent Sea Seas Voyager to learn more about what inspired them to choose a career at sea.
The following is a condensed version of their conversation, edited for clarity.

TM: Captain, what inspired you to attend a maritime academy?

Capt. D'Amely Melodia: I grew up near a seaside town in Italy named Bari, and my father understood my passion for the sea, even if he was not a seafarer. He loved having a boat, and we were always fishing. I was unconscious of this passion when I was young. But then, when it was time to decide which school to attend, I decided I wanted to go to a nautical institute. I loved it from the first day until the last day. I was lucky to find my first assignment aboard a tanker ship with Chevron. After one year, I had the opportunity to join Carnival Cruise Line as a cadet, and I started to love passenger ships. I spent 12 years at Carnival, and that is where I really grew as an officer.

TM: So you also took a seven-year break as an auditor - can you tell us about that?

Capt. D'Amely Melodia: Well, in 2010-11, I decided to find a job on shore to be near my three-year-old daughter. My ex-wife was Peruvian-American, and we lived in Miraflores, Peru, where I found a role performing flag state inspections and serving as a marine superintendent. It was a good experience, and I learned a lot, but at a certain point, I felt that I missed that adrenaline that the ships give you every day. I missed shipboard life, which is hard to get out of your blood once it's in there. Also, since the beginning of my career, I had wanted to become a captain, and I had not yet accomplished that. And today I am really proud to be a captain on a Regent ship.

TM: Can you tell us about all of the responsibilities of the captain of a modern vessel, especially with modern regulations?

Capt. D'Amely Melodia: The responsibilities you get become standard with the years of experience you accumulate while passing through the ranks. You learn about STCW, SOLAS, MARPOL, and other regulations and learn how to manage a bridge team. By becoming captain, you have everything collected together in one person. Experience is 99 percent of the captain's education. Now, while it's true that the captain has lots of knowledge about everything, I am lucky to work with my team and count on them as well.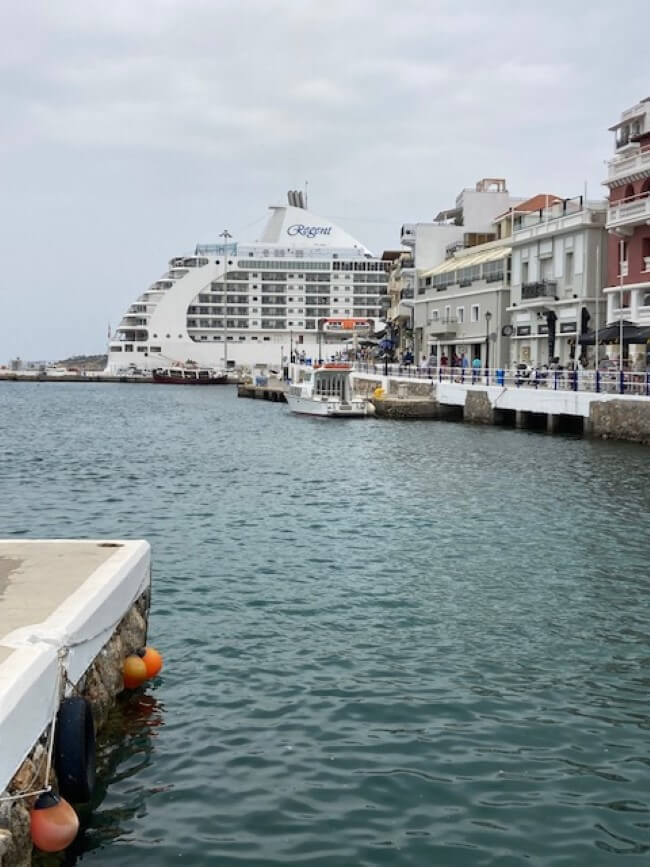 TM: Ugo, can you tell us about how you came to work on the hotel side of the cruise industry?
Ugo: It's a good question. So let me start by saying I have the best shipboard position. I know the captain thinks he's blessed, but I will say what he said. So passion is the key, right? I can't imagine anything worse than doing something I'm not passionate about. I've always had great mentors and the key to success has always been that they love what they do. They're passionate.
I initially studied business economics, sales and marketing, key accounts. I always think you use financing and sales in everything you do, even in this environment, it's a base that you could use elsewhere. I later went back to school for hotel management at Cornell and École de Lausanne in Switzerland, and I worked my way up in the hotel industry. Eventually I got a call from an HR director who used to work at the Palace of the Lost City hotel in South Africa, where I worked. He said, how would you like to do what you're doing right now but travel the world and earn twice what you're earning now. Next week I was gone and I never looked back.
I started off on smaller, intimate ships, and I feel I've come full circle. I've never regretted the other companies I went to. But this is the product that I would choose to sail on as a guest. So I'm very, very committed to this. It's the most inclusive product there is right now out there. The value for money that you get here is second to none. Everything from free laundry to wifi to excursions. Our culinary, our specialty restaurants, the freedom to really relax where I don't have to sign or stand in line.
TM: So Covid was a dark time. What does it feel like to be back on the ship?
Capt D'Amely Melodia: It's amazing. It's an amazing feeling to have the ship back to life and to see all the guests on board. I remember in the early days of the COVID outbreak, I rejoined the ship in Livorno. The last time I had been aboard, it was full of light, parties, and dinners with happy guests. This time, it was docked with no guests on board. As soon I came aboard, it was a really strong feeling because the ship was totally dark, with no guests and minimum crew. And it was really a shock.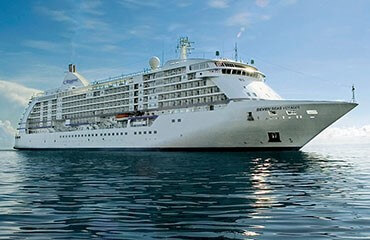 Ugo: We owe Frank Del Rio for returning to normalcy as fast as possible. He was the spearhead of the "Sail Safe" initiative. I don't think we would've returned as quickly as an industry if it wasn't for this gentleman himself. And I think financially the decisions that were made then determined our survival and actually our growth. We've never done as well as we're doing now. This is the strongest quarter we've ever had in history. We're building new ships, and all our ships are full.

TM: So many cruise lines aim for the biggest ships and biggest numbers. What makes the Regent experience different?

Ugo: If I'm a spring breaker, I'm turning 21, maybe a 5,000-passenger ship is my product. But I think Regent is for the discerning traveler, the person who wants a destination, good food, good wine and inclusivity.

Capt D'Amely Melodia: Regent is the one. They don't need to look somewhere else. Regent has something that no other company has, and that is a genuine connection between crew members and the guest. Crew members know you by name. They know exactly where you want to sit. After one or two days, they know exactly what you like to drink, what you like to eat.

Ugo: Personalized service. It's how they treat each other as well - we're like a family here. Some of us spend more time with each other than we do with our families back home.
-MarEx

<